Police say a Chevy Camaro driver lost control of his vehicle (ya think?), went airborne and ended up on top of a 2014 Subaru Outback in a Tennessee parking lot. If I owned that Subaru my anger would only be outweighed by how impressed I am he stuck the landing.
A Dazzling Wreck
Passersby probably thought this scene was staged. Maybe for a movie? But it really happened. The Subaru owner, who was stocking up on some fine adult beverages when he heard a horrible noise, came out to find his Outback wearing a brand new hat.
Red really does bring out its headlights, if that's any consolation.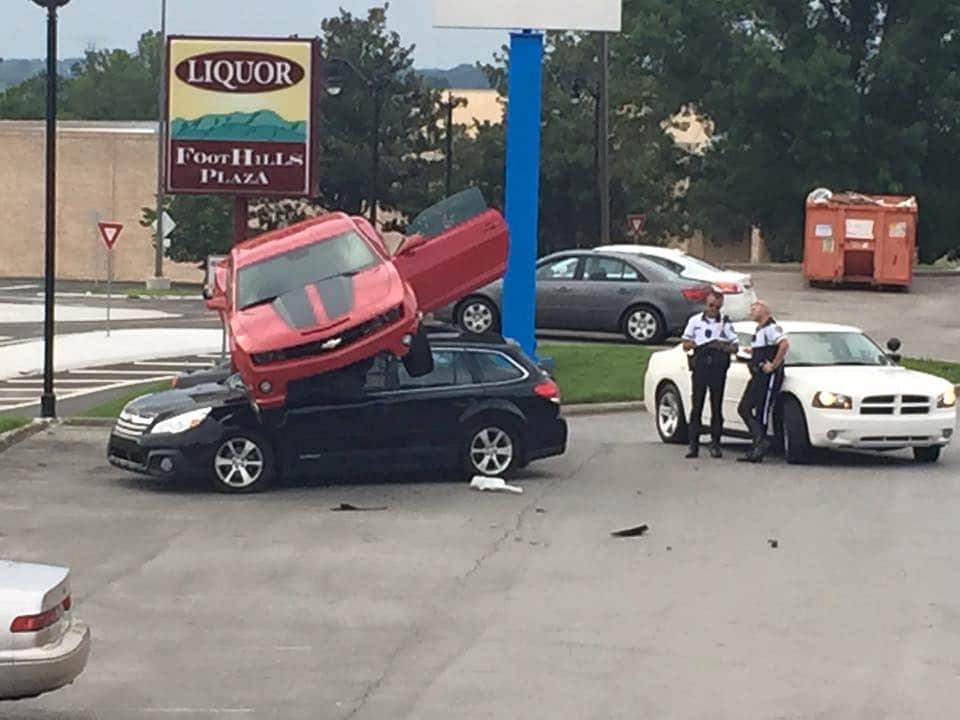 As for the Camaro driver, he was able to jump out of his car and hop down to safety without being hurt. Although I'm guessing there's a speeding ticket or wreck-less driving citation coming his way soon.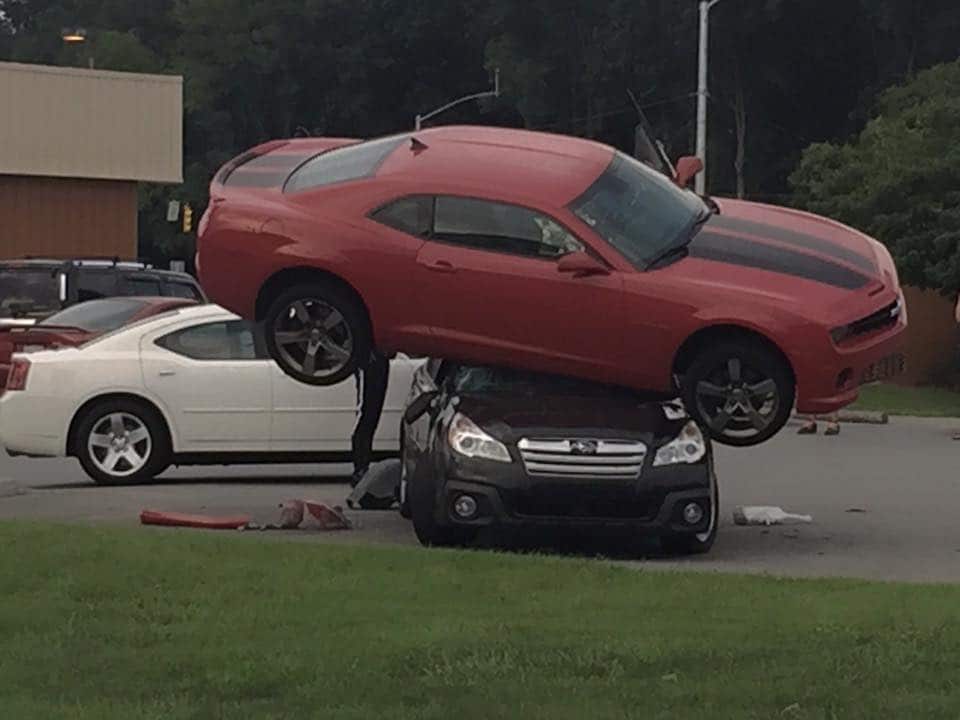 Still, impressive kid. Damn impressive.