The Feds Wants to Know Why the Forester Keeps Turning Off the Passenger Airbags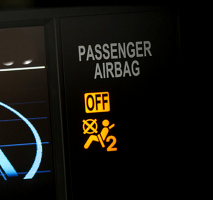 Some 4th generation Forester owners say the passenger airbags will stay off, even when there's a passenger in the seat. This is likely a sensor issue in the vehicle's capacitive occupant classification system (OCS).
The National Highway Traffic Safety Administration (NHTSA) says they've received 51 complaints about this issue and plan on investigating the 2016-2018 model years specifically, covering about 554,000 vehicles.