Maybe Subaru's Soy-Based Wiring Is Too Eco-Friendly?
Posted on

Author

Tagged
Key Points
Subaru uses a soy-based electrical wire coating that is cheaper and more environmentally friendly.
It also tends to attract rodents that love the material for nest building.
Prevention options are usually weird and range from coyote pee to capsaicin-laced tape.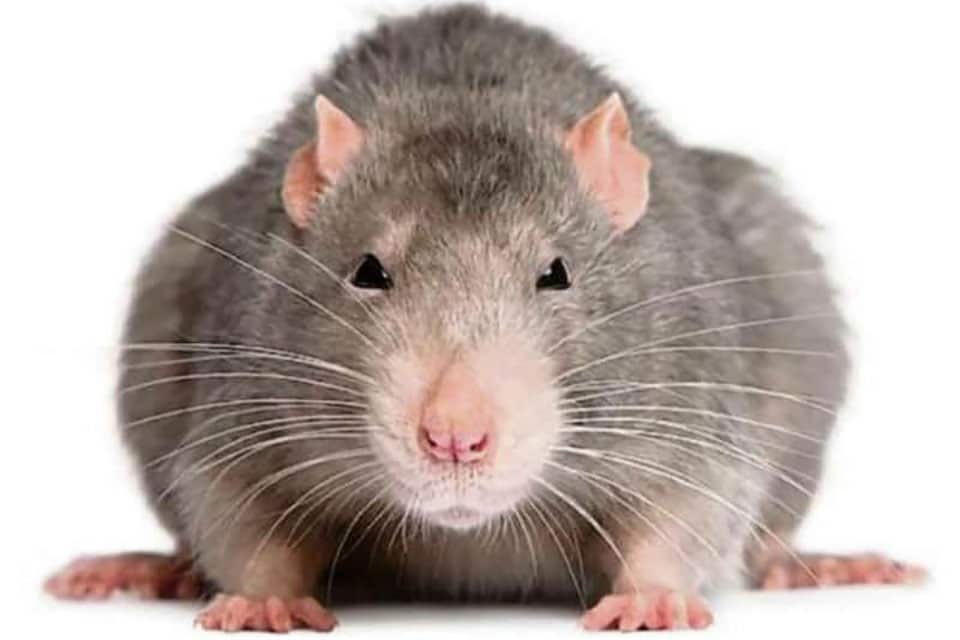 Subaru prides itself on its eco-friendliness. They claim to be America's first zero-landfill automaker[1], and have made the switch to a more environmentally friendly, bio-degradable wire coating that is derived from soy.
But just like showing up with a tofurkey at the holidays, not all earth-friendly changes are without consequences.
The Pros and Cons of of Soy Wire Coating ∞
The most obvious benefit of coating wires in soy-based materials is it results in less plastic in the landfill or oceans. That's a good thing!
And the soy-based materials tend to be cheaper than their plastic counterparts, saving the automaker money. Now theoretically they could pass those savings on to the consumers, but let's just say one way or another that saving money is also a good thing.
However there are also downsides, depending on your perspective.
The coatings are a perfect chew toy for rodents,
provide excellent nesting material, are are found in near endless supply in a warm, hidden spot. If you're a mouse, it's the greatest thing ever. But if you're an owner waking up to a severed fuel line, it's a little less enjoyable.
Subaru is not the only one to make this switch or deal with the rodent-problem ∞
In January 2016, a lawsuit filed against Honda claimed the soy-based wiring was irresistible to rabbits. Later that year, a similar lawsuit was filed against Toyota. In July 2017, both Hyundai and Kia were sued for using soy wiring.
In each case, the automaker was accused of concealing the problem and/or refusing to fix the issue under warranty.
Replacing a fuel line or running new electrical wiring is not cheap ∞
Typically owners report paying a couple hundred dollars for repairs, but that's if they're lucky. In some cases rodents have been known to chew through wiring harnesses or wires in the automatic transmissions, costing $2,433 and $1,200 to fix respectively.
Prevention options get really, really weird ∞
Search the Internet for how to keep rodents away from your car and you'll see everything from peppermint spray, to tape laced with capsaicin, to the less than desirable "coyote pee" option as explained in this Forbes article:
"Every night, Joann's pours a little coyote piss around her tires. "I dot my driveway with some too," she says. She also places a Coyote urine-soaked sponge inside a tin pan near the car. She's not sure it's working yet and does not want to take her car in for any more repairs until she's rid of the rats once and for all."
If I had to do that every night it'd really piss me off.
Subaru Class-Action Lawsuit in Hawaii ∞
In November 2017, Subaru joined the list of automakers sued for using soy-based wire coating. The lawsuit is filed in Hawaii and limited to a certain dealership, but the verdict may result in state-wide or nationwide action.
"Plaintiff Joy Diane Shuey says she purchased a new 2015 Subaru Forester from Servco Subaru, but about a month later she took the SUV back to the dealer because of a fuel odor and an illuminated check engine light … The Servco technician allegedly discovered the fuel line and rear wiper hose needed to be replaced because they had been chewed by rats. Shuey says she paid $318.52 for repairs that Subaru didn't cover under warranty."
So once again we're seeing the same story line: automaker uses soy-derived products → rodents see their opportunity and cause damage → damage isn't covered under the automaker's warranty.
What really gnawed at the plaintiff was how later that month, she was charged $2,433.30 to replace an engine wiring harness that had been chewed through.
In general, Subaru's response is the same as Honda, Toyota, and other manufacturers: this isn't a defect, invest in some coyote pee, or maybe get a garage cat.
---
Lawsuits Regarding This Problem
Lawsuits about this problem have already been filed in court. Many times these are class-action suits that look to cover a group of owners in a particular area. Click on the lawsuit for more information and to see if you're eligible to receive any potential settlements.
Lawsuit alleges the fuel lines and wiring use soy-based insulation that is biodegradable, environmentally friendly and less expensive than traditional insulation. The proposed class-action lawsuit includes all consumers who purchased Subaru vehicles that were sold or distributed by Servco Subaru in Hawaii from November 22, 2013, to the present.
Generations Where This Problem Has Been Reported
This problem has popped up in the following Subaru generations.

Most years within a generation share the same parts and manufacturing process. You can also expect them to share the same problems. So while it may not be a problem in every year yet, it's worth looking out for.
Further Reading
A timeline of stories related to this problem. We try to boil these stories down to the most important bits so you can quickly see where things stand. Interested in getting these stories in an email? Signup for free email alerts for your vehicle over at CarComplaints.com.
OK, Now What?
Maybe you've experienced this problem. Maybe you're concerned you will soon. Whatever the reason, here's a handful of things you can do to make sure it gets the attention it deserves.
File Your Complaint

CarComplaints.com is a free site dedicated to uncovering problem trends and informing owners about potential issues with their cars. Major class action law firms use this data when researching cases.

Add a Complaint

Notify CAS

The Center for Auto Safety (CAS) is a pro-consumer organization that researches auto safety issues & often compels the US government to do the right thing through lobbying & lawsuits.

Notify The CAS

Report a Safety Concern

The National Highway Traffic Safety Administration (NHTSA) is the US agency with the authority to conduct vehicle defect investigations & force recalls. Their focus is on safety-related issues.

Report to NHTSA