Another Lawsuits Looks to Expand on Previous Cracked Windshield Suit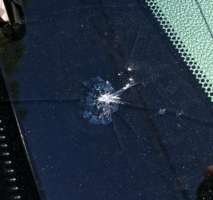 Just a month after Powell v. Subaru, a second lawsuit is accusing the automaker of selling cars with defective windshields. The plaintiffs say the use of "acoustic glass" in the windshields seems to correspond with the uptick in complaints.
This case adds additional models to class-action pool, including the Outback, Forester, Crosstrek, Impreza, Legacy, and Ascent.