Investigation into Forester's Passenger Airbag Problems Has Closed Following Recall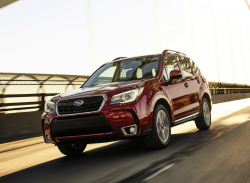 An investigation looking into OCS airbag-related problems in Subaru's 4th generation Forester has been closed following a recall.
In the 2015-2018 model years, the passenger airbag would remain disabled even if a passenger was sitting in the seat.
During the investigation it was determined that a decrease in contact pressure between the terminals of the OCS sensor mat was causing an unstable electrical connection. This is likely limited to those vehicles with heated seats.
NHTSA is satisfied that Subaru's recall of 366,000+ Forester has solved the problem, and has closed their investigation.