A Settlement for Certain Starlink Repairs Has Been Approved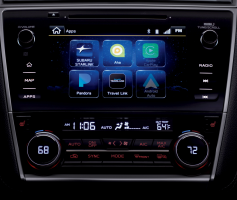 A Subaru Starlink settlement has been approved.
The Starlink infotainment system is full of defects such like a backup camera that freezes, radio failure, and screen that go black. Subaru denies all allegations but did approve a settlement late last year.
The settlement provides an extended warranty on the system up to five years or 100,000 miles.
Certain out-of-pocket expenses may also be covered.
STARLINK is Subaru's latest infotainment system. It heavily relies on a touch screen interface that freezes randomly, stops responding to touch inputs, and sometimes requires the car to be shut off for over an hour before it starts working