Conspiracy About Subaru's 'Secret Software Update' to Turbocharged Engines Gets Mostly Dismissed in Court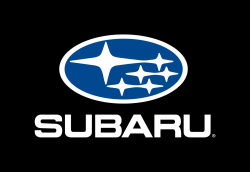 Cheryl Sauer says her 2014 Forester XT was never the same after it came back from a 2016 emissions recall. The engine would surge and stall. So naturally, Subaru must have installed some secret software under the guise of an emissions fix to de-tune the engine in an effort to address a long-running ignition timing issue.
Naturally.
There's no real evidence that any of this actually happened. But part of me really wants it to be true just so I can envision a meeting leader at Subaru HQ pulling down the blinds to the board room before saying "ok, everyone ... I've got this idea."
Sauer sued Subaru demanding they pay for new engines because the surging issues can descrease the value of the vehicle. She included the 2014-2016 Subaru XT and 2015-2016 Subaru WRX in her arguments.
But in their motion to dismiss Subaru points out that not all those vehicles were included in the 2016 recall. Not only that, but the Forester uses an FA-series engine, while the WRX uses an EJ-series – two different engine platforms that don't share interchangable parts.
That was enough to get a New Jersey judge to drop the case for any vehicle except for the 2014 Foreter XT with the 2.0-liter turbocharged engine.
So you're saying there's a chance.