Subaru Vehicles Surge Forward When Trying to Shift into Park
Posted on

Author

Tagged
Key Points
Recent generations of some of Subaru's most popular models have been linked to some unintended acceleration complaints
To date, Subaru has blamed the problem on drivers leading to a series of class-action lawsuits.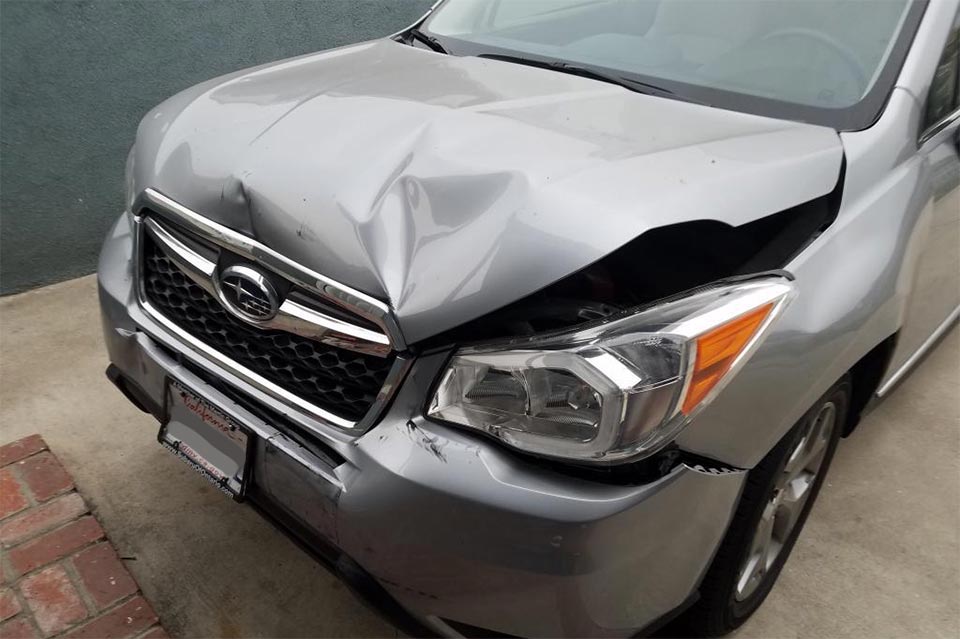 Subaru unintended acceleration complaints have been made about the following generations:
4th Generation Forester (2012-2018)
6th Generation Legacy (2015-2019)
6th Generation Outback (2015-2019)
As you might imagine, a vehicle that accelerates on its own poses an unreasonable safety risk to owners and blaming owners or hoping the problem just goes away isn't going to win over many hearts. Just ask Toyota.
Why The Vehicles Accelerate on Their Own ∞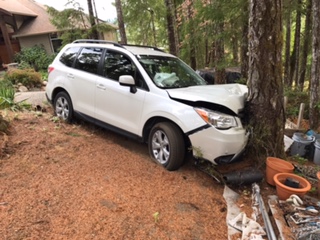 There are a few plausible explanations for what's causing this problem. And most of them have to do with increasing number of sensors and advanced technology in vehicles these days.
An inadequate fault detection system that can't handle "foreseeable unwanted outcomes, including unintended acceleration."
Multiple sensors and modules, including the throttle position sensor, throttle body assembly, and powertrain control module, that are highly susceptible to malfunction.
The brake override system fails to work when it's needed most.
Subaru's Response to Acceleration Issues ∞
Subaru's general response to these unintended acceleration claims? It's your fault.
The automaker is holding firm to the belief that the floor mats aren't securely put in place and interfere with the brake pedal. Or that owners who experience this problem are simply incompetent drivers who accidentally pressed the accelerator instead of the brake in a moment of panic.
It's a page right out of the Toyota playbook.
Lack of Response Leads to Multiple Unintended Acceleration Class-Action Lawsuits ∞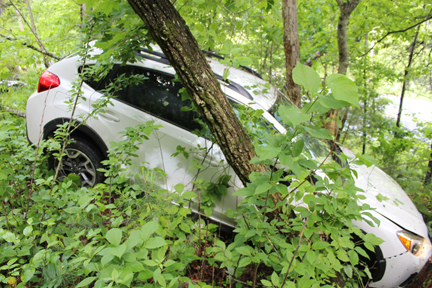 Despite years of complaints, warranty claims, and dealership repair orders dating back to 2011, Subaru hasn't even issued a technical service bulletin TSB to describe the problem. Let alone propose a solution or even think about a recall.
With little else to do, it's no wonder terrified Subaru owners have started to file multiple class-action lawsuits in an effort to get the automaker to take an ounce of responsibility.
Weston, et al., v. Subaru of America, Inc., et al. ∞
The first class-action lawsuit was filed in May 2020.
One of the plaintiffs says their 2015 Forester was driving slowly in a parking lot. As she applied the brakes to stop and shift into PARK the Forester accelerated and hit a vehicle in front of her.
Another plaintiff was also slowly driving their 2018 Forester into a parking space when it suddenly accelerated and crashed into a fence.
The lawsuit believes Subaru is hiding defects and informing dealerships to tell owners that "no issues could be found" and it must have been driver error.
Lawsuit details ∞
Filed in U.S. District Court for the District of New Jersey
Plaintiffs represented by Berger Montague PC, and Capstone Law APC
It names the 2012-2018 Forester, 2015-2019 Legacy and 2015-2019 Outback as class vehicles.
Bare, et al., v. Subaru of America, Inc. ∞
A second lawsuit was filed a few months later in September 2019. The plaintiffs all tell a similar tale.
For example, one 2016 Legacy owners says she was stopped with her foot on the brake when the vehicle suddenly accelerated as she attempted to shift into PARK.
The lawsuit believes the controller area network CAN bus has software errors and the problem can be triggered by a disturbance in the electrical current inside the throttle body.
Lawsuit details ∞
Filed in U.S. District Court for the Southern District of California
Plaintiffs represented by Casey Gerry Schenk Francavilla Blatt & Penfield LLP, Morgan & Morgan Complex Litigation Group, and Emerson Firm, PLLC.
It names the 2012-2018 Forester, 2015-2019 Legacy and 2015-2019 Outback as class vehicles.
OK, Now What?
Maybe you've experienced this problem. Maybe you're concerned you will soon. Whatever the reason, here's a handful of things you can do to make sure it gets the attention it deserves.
File Your Complaint

CarComplaints.com is a free site dedicated to uncovering problem trends and informing owners about potential issues with their cars. Major class action law firms use this data when researching cases.

Add a Complaint

Notify CAS

The Center for Auto Safety (CAS) is a pro-consumer organization that researches auto safety issues & often compels the US government to do the right thing through lobbying & lawsuits.

Notify The CAS

Report a Safety Concern

The National Highway Traffic Safety Administration (NHTSA) is the US agency with the authority to conduct vehicle defect investigations & force recalls. Their focus is on safety-related issues.

Report to NHTSA